For over 30 years, Heiland Roofing & Exteriors has been providing professional commercial and residential roofing services to homeowners in Wichita, Kansas and the surrounding areas. Since our foundation, our mission hasn't changed: To provide exceptional roofing repairs and solutions that are guaranteed to last for years to come.
Over the last 30 years, we've also expanded our offer to include siding, windows, gutters and decks, each provided with the same exceptional quality and workmanship that we're known for. Our team also works with insurance companies during roofing insurance claims. If you're looking for repairs or replacements for your commercial or residential roofing, or would like a custom deck or new siding built, our team has you covered. Call us today for a FREE estimate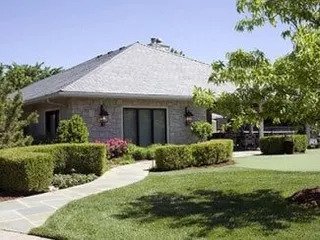 MISSION AND VALUES
Over the last 30 years, we've worked with hundreds of homeowners in Wichita, Kansas. During that time, our mission and values have never changed. Every day, we strive to:
To provide every client with professional, affordable, and timely services
To build trusting & lasting relationship throughout our community
To handle all of your residential roofing needs now and in the future.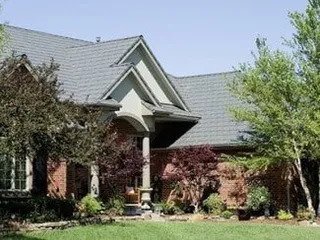 STAY CONNECTED
Why Choose Heiland?
Over 30 years of experience
Exceptional workmanship
Guaranteed services
Fully insured and bonded
What Our Clients Have To Say About Us
Dear Mike and Employees,
Our sincere thanks and appreciation for a job well done; it was a pleasure doing business with everyone.
Mike, Clint, and Team,
Thanks again for a job well done! Nice new roof and the "extra care" to replace the small area of siding that was chipped. I really appreciate your company that excels.
President, Dondlinger & Sons Construction Co.
We thank your crew for their excellent workmanship.
Dear Mike,
Wanted to write and express my thanks for the great job you and the crew did in replacing my roof. Frankly, I thought it would be a painful experience, but to the contrary it was pleasant to watch your men get after it. They were professional, courteous and always helpful, and on top of all that, did a great job.
I hope a lot of business comes your way because of your work at my house, and I would be pleased to give you a reference, as three neighbors have already called me.
Again, thanks for the good work!
Sincerely
Clint,
Thank you! You did a great job, as usual!
Thank you! Everything looks great!
Mike,
Jerry and I would like to express our appreciation for the prompt action take by your on the flood repairs of our home.
We were pleased by the professionalism and courtesy displayed by your selected contractors, especially Wes Whatley while the work was being performed.
You "all" did a splendid job.
We look forward to doing business with you in the future on replacing roofing on our rental homes when needed.
Gratefully yours,
Mr. Klaasen,
We want to thank you personally for your assistance in making the necessary adjustments to our insurance company estimate. It saved us a lot of headaches.
For the second time in four years we have utilized Heiland for our roofing needs and will continue to do so. We were inundated with people knocking on our door after the hailstorm this past June, offering us a good deal, but we didn't blink an eye because we already knew whom our choice was.
We were amazed at how well coordinated the crew was in getting this job done. They even made sure everything was cleaned up before they left.
Thanks again,
Dear Heiland,
Thank you so much for sending Will to inspect our roof after the hailstorm. It's good to know someone we can trust to give an honest assessment. We appreciate it!
Sincerely,
To the Heiland group,
Just can't say it enough! I appreciated all the courtesy shown by everyone I came in contact with. The roofers did a good job. I will recommend your company to others.
Contact Us
Looking for repair or replacement services for your commercial or residential roofing? Want to build a custom deck or change the siding of your home? Get in touch with us for a FREE price estimate.
Call us at (316) 686-8200 .
Proudly serving Wichita, Kansas and the surrounding areas for over 30 years.