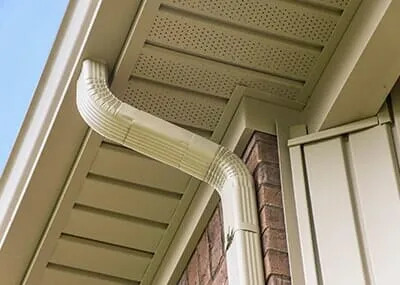 Clogged or damaged gutters can be both a costly nightmare and can cause unsightly damage to your roof, siding, interior, and even your basement if they're not addressed as soon as possible.
At Heiland Roofing & Exteriors, we offer a variety of aluminum gutters in a number of colors. All our gutters are high-quality and our installations are guaranteed.
Our gutter replacement and maintenance services include:
Installations
Replacements
Repairs/Maintenance
Cleaning
Gutter Guards
Much more
Contact Us
Want to improve your home's drainage with a professional gutter replacement? Get in touch with us for a FREE price estimate.
Call us at (316) 686-8200 .
Proudly serving Wichita, Kansas and the surrounding areas for over 30 years.