As the seasons and weather change, the moisture levels, temperature, and air circulation within your home also change. Without the right home ventilation, your home can suffer from too much moisture, different temperature levels between rooms, and poor airflow.
Heiland Roofing provides our customers with a complete line of ventilation products and solutions from Air Vent Inc. and Lomanco Vents that meet the highest standards for quality and performance when it comes to home ventilation.
Having proper home ventilation in your attic also ensures that your home is kept cool in the summer months and dry during the colder winter months.
Ventilation Services
Repair/Replacement
Fan Installations
Air Ducts
Vent Cleaning
Exhaust Fans
Much more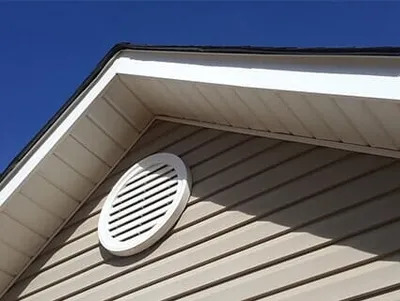 Contact Us
Want to improve your home ventilation, indoor temperatures, and air circulation? Get in touch with us for a FREE price estimate on residential ventilation services.
Call us at (316) 686-8200 .
Proudly serving Wichita, Kansas and the surrounding areas for over 30 years.